If you've read enough of my blogs, you'll know that I have a deep conviction that a good financial advisor should be much more than just someone who helps you decide which stocks to pick or how much money you should be saving a month. The best advisors act as mentors and can also help you deal with life transitions such as potential mid-life crises and finding meaning in your retirement. A really effective and caring advisor can also help you spot issues in your relationships that may be affecting your financial goals as well as your overall happiness. Family discord, whether it involves estrangement from children, a chilly relationship with your in-laws, or other issues, can have a major impact on your life. Depending on the situation, your advisor can be a good resource to turn to when it comes to resolving these issues. Here's how.
Your Advisor Can Help You Get to the Root of the Problem
Many times, what you think is the issue when it comes to family discord is not the real issue. Your advisor can ask questions to help you get to the root of the problem. For example, do you not want to share details of your estate plan simply because you don't know how to bring it up to your spouse or are there deeper issues, such as resentment toward children from a previous marriage? You may be wearing blinders when it comes to the underlying problems in your family, and your advisor could be just the person to help you uncover them.
Your Advisor Can Help You Communicate Better
Due to different personality types, shared history, and a host of other factors, many families don't communicate in an open and honest manner. This can lead to misunderstandings, resentments, and relationships that become more and more strained as important issues are glossed over or not discussed. By helping you realize what communication issues are acting as barriers, your advisor can assist you and your spouse in having more open and understanding communication with each other and with those in your family with whom you are currently experiencing problems.
Your Advisor Can Bring You Together
Some family disagreements get so bad that members stop talking to each other completely or only communicate through designated 'messengers'. If this is the case, your advisor can help bring you all together to discuss estate or family business issues and help you air your differences. If you really don't feel comfortable being in the same room together, you can meet via a conference or Skype call. Though everything probably won't be resolved with one meeting, it will at least be a step in the right direction.
Your Advisor Can Let You Know When You Need Outside Help
A good advisor who challenges you can help you get to the bottom of and resolve many family issues that are getting in the way of communication and harmony. However, your advisor does have limits. A smart advisor who has good boundaries and is aware of the dangers of over-responsibility will know when to say he's done all he can do and refer you to a family counselor or therapist. This can be just the impetus you need to realize you and your family have some deep issues that need attention if the rifts have a chance at being healed.
Everyone who has experienced family discord knows how frustrating and upsetting it can be. It can also have a major impact on your finances in terms of retirement goals and details of your estate plan. If you have a good financial advisor who truly cares about your well-being, he or she can be a partner not only in communicating with your family about finances, but also in bringing your family members closer together.
Have a question or comment about this article? Please leave it below!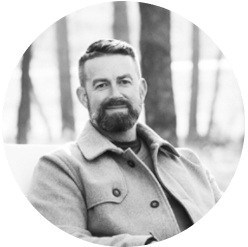 Patrick Tucker, the owner of True Measure Wealth Management, has over 20 years experience in the industry and has spent the last 15 years learning the ins and outs of the fee-only advisory business. He focuses on client behaviors and what 'wealth' means for each individual client to provide care-giving plans that lead to a mindful fulfillment of financial goals. A lifelong learner, Patrick uses his continued knowledge to become a valued partner for his clients and help them explore the wisdom of true wealth.