What are the reasons you work with a financial advisor? Do you want someone who will follow your instructions, tell you which stocks to buy, and reassure you that you're doing the right thing with your hard-earned money? Or do you want a financial partner who will not only challenge you to be a better investor, but also a better person?
As an advice-based planner and a fiduciary, I am firmly in the camp that your financial advisor should be much more than a salesperson or a 'yes man.' You work with professionals in many areas of your life for a reason—they know the industry better than you do, so you pay them for their knowledge and advice. You wouldn't tell your chiropractor how to adjust your neck and you wouldn't expect your dentist to follow your instructions on how best to fill your cavities. You go to them because they know their business way better than you do—and that's also the case with your financial advisor.
What are some of the perks of having a financial advisor who challenges you? Here are just two of them:
You Learn About Your Level of Emotion When it Comes to Investing
Some investors don't even realize they are making financial decisions based on emotions. However, I have found that many people decide to trade or dump stocks or pull out of investments based on fear. This fear comes from financial news, from global events, and sometimes even from their financial advisor.
A good advisor is one who discourages watching financial news and encourages you to make long-term investment decisions based on sound strategies and your retirement goals. If they notice that you are making decisions based on emotion, they'll alert you to this fact and show you how it's hurting your portfolio (and your peace of mind.)
You Grow in Other Areas of Your Life
I believe that a good financial advisor can act as an effective mentor in his or her clients' lives. This certainly applies to mentoring them in their finances, but it can also extend to other parts of their lives. Due to my commitment to lifelong learning and my study of the soft sciences, I often find myself advising my clients on everything from how to build an exercise plan into their schedule to how to avoid a late-life divorce.
For your advisor to act as a mentor, there needs to be a high level of trust between the two of you. If you don't trust them to give you advice and guidance in your finances, it's highly unlikely you'll trust them in other areas of your life. However, once this trust is solidified, a great advisor will challenge you to strive for larger and more fulfilling goals.
The right financial advisor will take the time to get to know you, understand your values, and help you build a plan that will lead to a fulfilling and successful retirement. In the process of doing so, they should continually be challenging you to think deeply, think differently, and push yourself to new heights. If you feel your advisor is simply following directions or chasing a sale, it may be time to find a new one.
If you have any questions about choosing the right advisor or if you're ready to work with a fiduciary who has your best interests at the core of his business, please reach out. I'd love to work with you.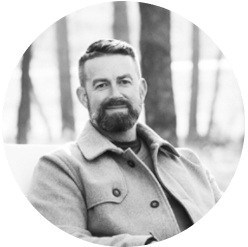 Patrick Tucker, the owner of True Measure Wealth Management, has over 20 years experience in the industry and has spent the last 15 years learning the ins and outs of the fee-only advisory business. He focuses on client behaviors and what 'wealth' means for each individual client to provide caregiving plans that lead to a mindful fulfillment of financial goals. A lifelong learner, Patrick uses his continued knowledge to become a valued partner for his clients and help them explore the wisdom of true wealth.