As technology has continued to explode in the financial industry, the rise of robo-advisors has become the 'next big thing'. As opposed to a financial caregiver who offers advice-based services for a fee, robo-advisors offer investment management online with little to no human intervention (or assistance). This surge in popularity has led many to wonder if robo-advising is right for them. Since I never think in a 'one size fits all' mentality, I believe that robo-advising could be right for a small majority of people who meet certain criteria. If you are considering using one of these services instead of working with a financial caregiver, here are some instances when it might be the right choice for you.
Signs a Robo-Advisor Might Be Right for You
You don't need a lot of advice  Maybe you've been in the industry yourself or you know exactly what you want out of your investments. In this case, you may be able to get away with a robo-advisor that will do exactly as you tell it without offering further advice. However, if you find you are an emotional investor or tend to make rash decisions, you could be damaging your portfolio in the long run.
Your main concern is keeping costs low Are robo-advisors less expensive than financial caregivers? The short answer is yes. Because you will only be paying small fees for trades (and sometimes a small management fee), you will likely spend less on these services. However, this does not take into account the money you could be losing because you aren't getting good advice from a professional.
Your portfolio is limited If you're just starting out on the path to building your portfolio, you may be able to get away with a robo-advisor. You likely don't have a lot of funds to diversify, you are probably just beginning to save money, and you want to learn a little bit more about how to make smart investments. In this case, you may be able to begin the learning process with a robo-advisor before you reach a point where it makes sense to switch to a financial caregiver who can provide a more hands-on experience.
Signs a Financial Caregiver is Right for You
You have a complicated and diverse portfolio If you've been investing for a while, have worked in an industry with benefits, or have inherited money or assets that are included in your portfolio, you will likely need more help than a robo-advisor can provide. With more complicated portfolios, you need a professional who can walk you through different options to ensure you will meet your unique goals for both your current lifestyle and your future retirement. While a robo-advisor can help you make trades, it can't delve deep into your situation to ensure the trades you are making are right for your situation.
You are nearing retirement age  As you get closer to retirement, you need to become hyper-focused on drilling down to your true retirement goals. This is not always an easy thing to do on your own, and you would greatly benefit from the skills and knowledge of a financial caregiver. Not only will he or she help you clarify your goals, but the caregiver will also be able to help you determine how much money you need to reach those goals. This is simply something a robo-advisor is not capable of doing at a high level.
You want a true financial partnership  A really good financial caregiver will not only provide an excellent hands-on investing experience, but he or she will also challenge you to think differently about money and how it affects your life. A financial caregiver is a fiduciary, a mentor, and a teammate who is committed to helping you live the best life possible. If you want someone who has your back and will help guide you on the path to a happy retirement, you need to resist the robo-advising trend.
With all the recent talk of robo-advising, it makes sense that many investors will wonder if this is the right choice for them. As I stated above, it could be the right choice if you meet certain criteria. However, if you want to partner with a fiduciary, you should look for an advice-based financial planner. If you have any more questions about robo-advising, please feel free to reach out.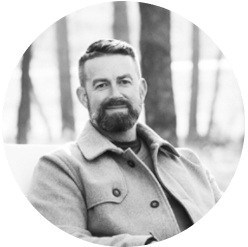 Patrick Tucker, the owner of True Measure Wealth Management, has over 20 years experience in the industry and has spent the last 15 years learning the ins and outs of the fee-only advisory business. He focuses on client behaviors and what 'wealth' means for each individual client to provide caregiving plans that lead to a mindful fulfillment of financial goals. A lifelong learner, Patrick uses his continued knowledge to become a valued partner for his clients and help them explore the wisdom of true wealth.