Many of my clients have considered, at one time or another, the wisdom of paying off their mortgages. It seems like a smart decision, right? After all, you'd be saving all those interest payments and would get to live free and clear in your own home.
Unfortunately, this isn't really the case. Even if you have the money in savings to pay off your mortgage, it's usually not the greatest idea. The situation becomes even more lopsided when one of my clients wants to pull money from his or her investment portfolio to pay off the family mortgage.
Have you considered liquidating investments to pay off your mortgage? If so, I urge you to read this before you make a final decision.
Conflict of Interest
When one of my clients brings up the issue of using investments to pay off their mortgage, I always make sure to disclose to them the potential conflict of interest as an advisor. After all, I am paid for the amount of money that is invested with me and I have no financial interest in their mortgages. I never want my clients to think I'm advising them against paying off their mortgage simply so I can retain more of their assets.
Once I have disclosed this, I can give them my advice on why I think it's a bad idea. If you've asked your financial advisor this same question and he or she has not disclosed the possible conflict of interest, I would be wary. It's their responsibility as a fiduciary to let you know how this affects them.
Rate of Return
Some of my clients are not aware that a mortgage is likely the cheapest money they will ever borrow. Not only is the interest deductible, but it could have an effective cost of less than 4% depending on the tax bracket you're in. Compare that to the interest rate on conventional loans or credit cards and you'll see what a good deal you're getting.
Now let's take a look at the return on investment you get with your retirement accounts and other investments. A diversified portfolio usually shows returns much higher than your mortgage interest. Though this is oversimplifying the matter a little, why would you trade in money you're making a good return on to pay off something that is costing you much less?
You Never Get to Live for Free
When most people think about paying off their mortgage, they get a false sense of security. They envision living in their home for free and eliminating a huge debt that can then be used for other retirement expenses. However, what many don't take into consideration is that you never get to live in your home for free. Even if you paid off your mortgage, you would still need to pay property taxes. If you have a $300,000 home in the Omaha area, this amounts to around $523 per month or over $6000 per year. That's still a good chunk of change and needs to be taken into consideration when thinking about your retirement goals and budget.
If you want to pay off your mortgage, it's not always a bad idea. It all comes down to how much money you have in savings, how long you plan to keep the home, and how close you are to retirement. However, in my experience, it's almost never prudent to pull money out of your retirement portfolio to do so. Have more questions about savvy investing or would you like to work with an advice-based planner who always has your best interests at heart? Please reach out so we can chat more!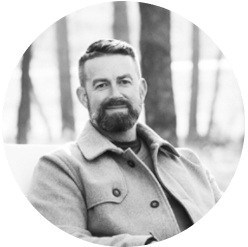 Patrick Tucker, the owner of True Measure Wealth Management, has over 20 years experience in the industry and has spent the last 15 years learning the ins and outs of the fee-only advisory business. He focuses on client behaviors and what 'wealth' means for each individual client to provide caregiving plans that lead to a mindful fulfillment of financial goals. A lifelong learner, Patrick uses his continued knowledge to become a valued partner for his clients and help them explore the wisdom of true wealth.