The Best Financial Advice I've Ever Given: Know Thyself  
As a financial advisor, I get asked a lot about the best piece of advice I could give someone to help them succeed financially. I think most people who ask this question are expecting a great stock tip or that magic saving formula that makes your money grow by leaps and bounds. They look pretty surprised when I instead hit them with just two words: know thyself.
The truth of the matter is, the reason a great majority of people don't reach their financial goals has nothing at all to do with their choice of investments, their market timing, or even the fees they pay to their advisor. If you don't believe me, I have a Nobel-Prizing winning study to back me up. The study found that over 90% of an investor's return is derived from products they already own and only 10% are affected by other variables like stock picks. The reason why most people are underperforming their own investments at an annual average of 6% has nothing to do with the market and everything to do with their own behaviors.
There are hundreds of reasons why we as investors (and as human beings) do the things we do and most of them are rooted in our past and our personalities. When I first meet with a new client, I'm much more interested in finding out what his or her personality type and cognitive biases are than I am in which stocks they currently own or what investment strategies they've tried in the past. I've found that getting to know them as people is not only an important part of the process but that the process cannot succeed without it.
Now I'm not referring to my clients' favorite color or types of movies they like to watch (though I'm interested in that as well). I'm talking about the deep stuff. How has your past affected your reactions to things like risk and fear? Do you see the world as a mostly safe or a mostly dangerous place and how does this affect your investment preferences? What personality quirks may cause you to jump into or out of the market at a certain time? I go through all of this with my clients as part of our advisory process. I encourage them to read books, listen to podcasts, and take personality tests to better understand their own thoughts, feelings, and actions.
I am a firm believer in working with causes instead of symptoms. If one of my clients is underperforming investments and we only work on strategy, I'm not addressing the true cause of their issue. Once we can identify the reason they make their decisions and what that reason is based on, we can really begin making lasting changes that usually affect much more than just their financial planning.
The next time you're tempted to ask a financial planner for a good piece of advice, stop and think about whether you really want a hot stock tip or whether you're ready to dig deeper into the real steps to financial wellbeing. Your answer to this question could put you on the path to true wealth.  
And to receive investor insights directly in your inbox, subscribe to our newsletter below.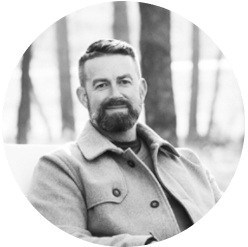 Patrick Tucker, owner of True Measure Wealth Management, has over 20 years experience in the industry and has spent the last 15 years learning the ins and outs of the fee-only advisory business. He focuses on client behaviors and what 'wealth' means for each individual client to provide caregiving plans that leads to a mindful fulfillment of financial goals. A lifelong learner, Patrick uses his continued knowledge to become a valued partner for his clients and help them explore the wisdom of true wealth.