Money and finance are gateways into peoples' lives; they're tough to understand and are often a source of complexity, but at True Measure, we pride ourselves on being able to use these resources as a way to gain perspective on our clients' lives. We believe that finance is an aspect of everyone's life and that it connects everything in some way, so by starting with finance, we can explore and expand upon our clients' lives. We use financial planning as a tool to help you more completely become the best version of yourself.
Certainly, we believe that money can't buy happiness, but it is the necessary foundation to achieve happiness. We want you to have the money and other necessary resources (including time and energy) to work on the more important areas of your life. Introducing you to the wisdom of true wealth provides you with the momentum you need to broaden your life. This type of wealth management is for people that truly value personal growth and want to use finance as a conduit for a more fulfilling life. So where do we start?
Organization
I once had a client say to me "you guys just take everything and organize it so nicely. You're just master organizers." I got a good chuckle from this one but the truth behind the statement is unparalleled.  Oftentimes people come to us with accounts everywhere: multiple 401K accounts that haven't been rolled over accounts that they purchased through a broker, annuities, IRAs, company stock options, and pensions that they don't know much about. By having an open conversation, we begin to piece together all of the things below:
Assets
Goals
Values
Interests
Relationships
Once we organize those sectors of your financial life, it's easier for you to understand where you are currently and it allows you to focus on bettering yourself and life for you and your family. So when is it time to hire a financial advisor and who can you trust?
Hiring Your Financial Planner
Before you hire a financial planner or wealth manager, it's important to understand the difference between different types of advisors. A fiduciary financial advisor operates as fee-only. True Measure is a fee-only advisory firm and we have a fiduciary responsibility and duty to act in your best interest; meaning we don't receive commissions on products sold to you nor do we push the sale of products. The term "financial advisor" is broadly used to describe every type of financial advisor including brokers who receive commissions on the sale of products and recommendations they make to you. Being aware of the conflicts of interest, allows you to make an educated decision on the type of wealth manager you wish to work with. But what if you don't know if you're ready for wealth management?  You may need help if you're:
Struggling to handle parents' finances in addition to helping their children
Seeking diversified stock and investment portfolios
Are not sure if you need a will, trust, or both
Saving for education expenses for your children
Need help with estate planning
In need of cash flow analysis
Facing investment confusion
Having trouble answering "Am I okay? Do I have enough? What's my number?"
Need guidance on how to handle stock options
Concerned with tax planning
Need guidance on protecting your assets
Own old 401(K) accounts but haven't rolled them over
Our approach allows us to use finance and investing to expand your life; to help you become the best version of yourself. We value your personal growth as much as your financial growth. We foster open communication and understanding of your personal values and objectives. And most importantly, we advise in the best interest of you and the legacy you wish to leave.
To learn more, be sure to read "Why Should You Hire a Fee-Only Financial Advisor?" and expand your knowledge as an investor be sure to click subscribe!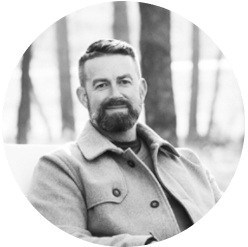 Patrick Tucker, owner of 
True Measure Wealth Management
, 
has over 20 years experience in the industry and has spent the last 15 years learning the ins and outs of the fee-only advisory business. He focuses on client behaviors and what 'wealth' means for each individual client to provide caregiving plans that leads to a mindful fulfillment of financial goals. A lifelong learner, Patrick uses his continued knowledge to become a valued partner for his clients and help them explore the wisdom of true wealth.