Starting a family comes with many learning curves and new financial responsibilities. There are many posts about how much it costs to start a family and having a baby. Babies are definitely worth the cost but you do have to prepare for them. I touched on the hospital costs in my last post on Investopedia about preparing for the little one around insurance. I figured this time we would touch on the other area that can be a sinkhole for your money: the baby room.
It is easy to get carried away on purchasing all the newest and latest baby furniture, technology and cute stuff out there. But let's talk about four ways that you can create a super cute nursery without breaking the bank.
Give the Walls a Facelift
Paint can drastically improve any room and breathe new life into your house no matter the age of the home. I recommend buying a gallon of paint and a gallon of primer if you are covering a colored wall. A gallon of good quality paint only costs around $35 and primer around $17. Adding a quart of paint for the trim and baseboard is well worth the money as well. Here is a link to a painting tutorial; painting is easy well worth the time. Learning how to do small home updates yourself will save you money in many ways and painting is just one.
Don't be Afraid of Secondhand Furniture
When our oldest daughter was born, my wife scoured Craigslist and Facebook for a crib and dresser that she liked. We easily saved a couple hundred dollars by buying used furniture. Cribs especially can be found in great condition since most are only used once or twice.
Understand What You Need vs. Luxuries
There are many luxury items that are unnecessary and some include:
Diaper Genies: Ideally, they provide a way to dispose of diapers that are supposed to contain the smell and you won't have to empty them as much.
Realistically: A friend of ours mentioned that you save on the smell but when you empty it, the smell is ten times worse than a normal trash can and is basically a roll of human waste.
Wipe Warmers: Ideally, they provide a nice warm comfort for your baby instead of a cold shocking wipe.
Realistically: We never used our wipe warmer as you go through wipes insanely fast and refilling a warmer becomes a hassle when dealing with human waste.
Changing Table: Ideally it provides a way to save your knees and your back from bending over to change your little one's diaper and prevents you from getting messes on your carpet or floor.
Realistically we ended up changing our kids wherever they were most of the time and I didn't want to have to worry about my baby rolling off of the table. To help with accidental messes we simply put our portable changing mat underneath them.
 Be Creative When Decorating the Baby Room
When it comes to decorating the walls in the nursery you definitely want it to be warm, welcoming and cute. With today's fashion trends I think you can find great deals for great wall frames and wall décor at any thrift store or even garage sales. There are many bloggers as well out there that are full of great budget-friendly decorating ideas. Check out Groupon for canvas prints that can add some fun designs or great family and newborn photos to the room.
A parents' goal is to make the room comfortable and welcoming for when that bundle of joy comes home from the hospital. In the end, your baby just needs to be loved, fed and time to sleep. Plus they can't see color for a while anyway so you can always paint a little later. Learning to budget well and save on baby costs will allow you to spend more on memorable experiences and live a fuller life. Budgeting for home projects can be tricky. As a way to help you budget please sign up to receive two months free on my favorite budgeting tool called YNAB and feel free to give me a call if you have questions.
Did you like this blog?
If so, subscribe below to start creating your best life and receive personal insights we only send out in email!
Thank you for being a loyal subscriber! We are truly grateful. If you're ready to start creating your best life using the power of wealth, then we'd love to help. Email us at info@truemeasure.com to set up a complimentary meeting or feel free to give us a ring at (402) 342-1400. With Gratitude, True Measure Team
Steven LaFleur grew up in Rapid City, SD and after high school went to college at the University of Nebraska-Lincoln where he majored in finance and met his wife Kelly. After college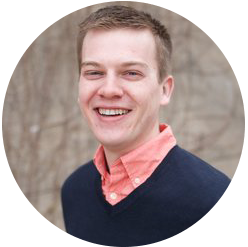 graduation in 2013 working for the family business for three years Steven decided it was time to pursue a passion of his in helping people and their finances. Steven is now a financial advisor at True Measure Wealth Management in Omaha, NE. Steven and his wife Kelly have two daughters who keep them busy at all times of the day. Steven enjoys skiing in the mountains and also biking and golfing during the non-snowy months.