1. Educate Yourself
This is so important when it comes to having a baby. My wife and I now have two beautiful daughters and each one was unique. We had different insurance for both of them as well. We had to educate ourselves each time to fully understand what we were heading into. Educating yourself will help ease the stress and allow you to truly enjoy the great blessing that is entering your life because children are not burdens. There are some awesome calculators and blogs out there about getting ready for a baby.
One of my favorites is a blog that the Simple Dollar wrote. They also have a great calculator to answer the question, how much will a baby cost that helps you prepare and feel less stress.
2. Understand Your Insurance and Hospital Expenses
Insurance and hospital expenses are the two biggest costs for any baby. You need to understand how your insurance works. Understanding your insurance will give you the best chance of financially preparing you and your spouse for that bundle of joy.
The costs of just a normal birth (no complications birth) can cost between $3,000 and $30,000 depending on where you live.
3. What's Your Income Plan
Before you are a parent, many times you and your spouse are both working. One thing you need to think about is whether the mom is still going to work or not after the baby is born. Childcare is expensive and should be taken into account. For my family my wife and I decided it would be best for her to stay home with our children.
The big ticket items for your baby are a crib, high chair, baby carrier, and stroller. Some important add-ons would be a Pac and Play, rock and play and play matt. These are all for the benefit of your child and you can get by with finding some awesome barely used items on craigslist or a Facebook buy/sell/trade community. Remember babies grow up fast so don't go crazy on fancy clothes.
5. Build an Emergency Fund
Having an emergency fund is going to take loads of stress off your mind. I know going in about how much a normal delivery is going to be and then I like to have at least a couple thousand set aside for the what if scenario.
6. Plan and Save
Everyone always asks me are you ready for your baby? I always am immediately thinking emotionally and physically (nothing really prepares you for that part) but you can prepare financially. Make sure you have your savings built up especially if you have a high deductible plan. Utilize your HSA and Flex Spending Accounts as those can save you now and during tax season.
Planning for a baby can be stressful, I can understand as I have had two children myself. I am more than willing to help you with planning for a baby and getting your finances in order so that you can enjoy these months together. Subscribe below and let's celebrate your baby with a good plan (and maybe whatever Mom is craving.)
Did you like this blog?
If so, subscribe below to start creating your best life and receive personal insights we only send out in email!
Thank you for being a loyal subscriber! We are truly grateful. If you're ready to start creating your best life using the power of wealth, then we'd love to help. Email us at info@truemeasure.com to set up a complimentary meeting or feel free to give us a ring at (402) 342-1400. With Gratitude, True Measure Team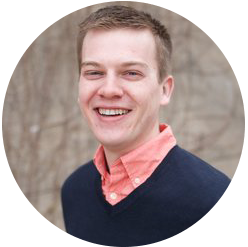 Steven LaFleur grew up in Rapid City, SD and after high school went to college at the University of Nebraska-Lincoln where he majored in finance and met his wife Kelly. After college graduation in 2013, he worked for the family business for three years but eventually, Steven decided it was time to pursue a passion of his in helping people and their finances. Steven is now a financial advisor at True Measure Wealth Management in Omaha, NE. Steven and his wife Kelly have two daughters who keep them busy at all times of the day. Steven enjoys skiing in the mountains and also biking and golfing during the non-snowy months.