Valentine's Day is around the corner and all the retail stores are already covered in red and pink and teddy bears with hearts. I will admit Valentine's Day is not my favorite holiday as I believe it has become poorly celebrated.  Valentine's Day for me means celebrating the people that I love in my life which includes my two daughters. Obviously, though it is a special time to be thankful for the special someone in your life. My wife does so much for me and our daughters and Valentine's gives me another time to show my appreciation for her.
So since Valentine's can go a little over the top I thought it would be fun to have some fun and cheap date ideas for the special person in your life.
1. Cook for your significant other
Cooking is probably my favorite date idea. While still in college I decided to have a romantic dinner in, for my wife, then fiancé, which included homemade chili and cornbread by yours truly. I had asked my roommates at the time if they would help make it extra special by acting as waiters. Man did they make me look good that night. They had the lights turned off, candles lit and were dressed in suits. I couldn't have asked for better friends. It still is one of my favorite Valentine's date ideas that I have had thanks to them.
If you and your significant other enjoy the movies take advantage of the fact that Valentine's is on a Tuesday, which means $5 movies!! My wife and I love $5 Tuesday's and this is the perfect time to go especially if you have a theatre that has dinner served at your seat. Afterwards, you can go grab some drinks and dessert. We discovered dinner theatre's when Rogue One came out which was definitely a fun date night for both of us.
3.     Happy hour and then your favorite activity together
My wife and I love a good a happy hour where we can get out favorites for sometimes half the price. Some personal favorite happy hours are at sushi restaurants and Mexican restaurants as we both enjoy sushi and margaritas. Afterwards, go and do something fun together whether it is going on a walk through your favorite park or ice skating.
4.     Go sing karaoke together
Start with an easy dinner, maybe your favorite cheap Chinese place, at home and then go out to your favorite karaoke bar if you both love to sing or if you're simply comfortable in your own skin and let loose. You will be sure to create some memories together.
Have fun this Valentine's Day and don't break the bank. For more insights subscribe to my blog below!
Did you like this blog?
If so, subscribe below to start creating your best life and receive personal insights we only send out in email!
Thank you for being a loyal subscriber! We are truly grateful. If you're ready to start creating your best life using the power of wealth, then we'd love to help. Email us at info@truemeasure.com to set up a complimentary meeting or feel free to give us a ring at (402) 342-1400. With Gratitude, True Measure Team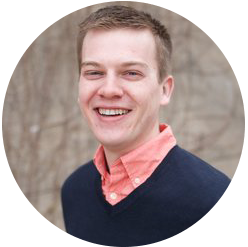 Steven LaFleur grew up in Rapid City, SD and after high school went to college at the University of Nebraska-Lincoln where he majored in finance and met his wife Kelly. After college graduation in 2013, he worked for the family business for three years but eventually, Steven decided it was time to pursue a passion of his in helping people and their finances. Steven is now a financial advisor at True Measure Wealth Management in Omaha, NE. Steven and his wife Kelly have two daughters who keep them busy at all times of the day. Steven enjoys skiing in the mountains and also biking and golfing during the non-snowy months.